New revelations from the ACE's secret archives
The Adventure Club of Europe not only gathers the greatest explorers of our time, but also trains the adventurers of tomorrow at its school at Deep Fog Castle. They fly around the world in supersonic zeppelins to learn how to discover magical artifacts or research mystical beings. That is why the academy is also called "The flying school of adventurers".
Four students of the new school year have already proven what they can do when the ACE's greatest treasure was stolen: the legendary Fire Tiger, that dangerous, magical dagger that the corsair Bartholomeus van Robbemond once discovered in the jungles of Batavia and which prompted him to found the ACE. The courage and thirst for adventure of the four ACE Scouts, as they are henceforth called, was stronger than any admonition to be careful by their teachers. They went on a dangerous search for the fire tiger and the sunken city of Batavia …
The ACE had their story written down by the great storyteller THiLO, initially to keep it in the club's archive. But now the ACE has decided to share it with a small group of initiates. Here you get an exclusive insight into the first adventure of the four ACE Scouts. The ACE is convinced: It won't be their last – a lot can still be expected from these young adventurers!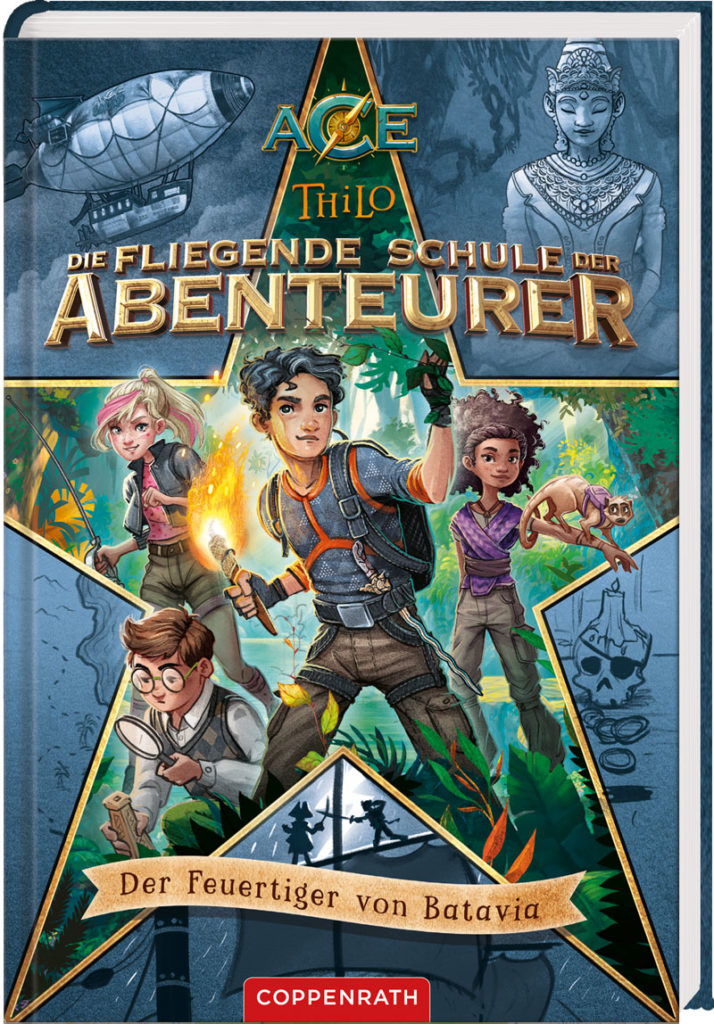 THiLO
The flying school of adventurers
Volume 1: The Batavian Fire Tiger
Illustrations by Max Meinzold
Now available everywhere!
The start of a new book series that reveals previously well-kept stories from the secret archives of the ACE.