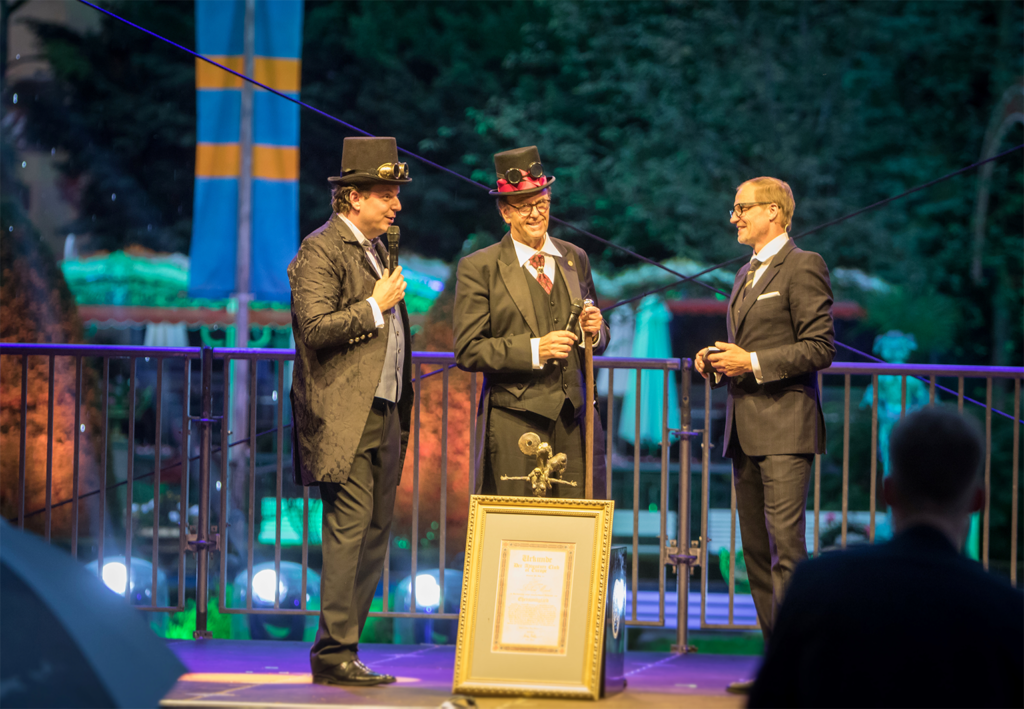 At this year's summer party in Europa-Park, Dr. Ing. Roland Mack was accepted as an honorary member of the Adventure Club of Europe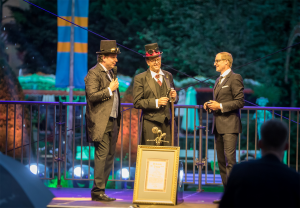 For over 40 years, with courage and adventurous spirit as an entrepreneur, tireless and passionate in ever new ways, Dr. Roland Mack has succeeded in the adventure of 'Europa-Park'. President Johan Malus personally presented the honorary membership certificate in the presence of Michael Mack on the festive stage.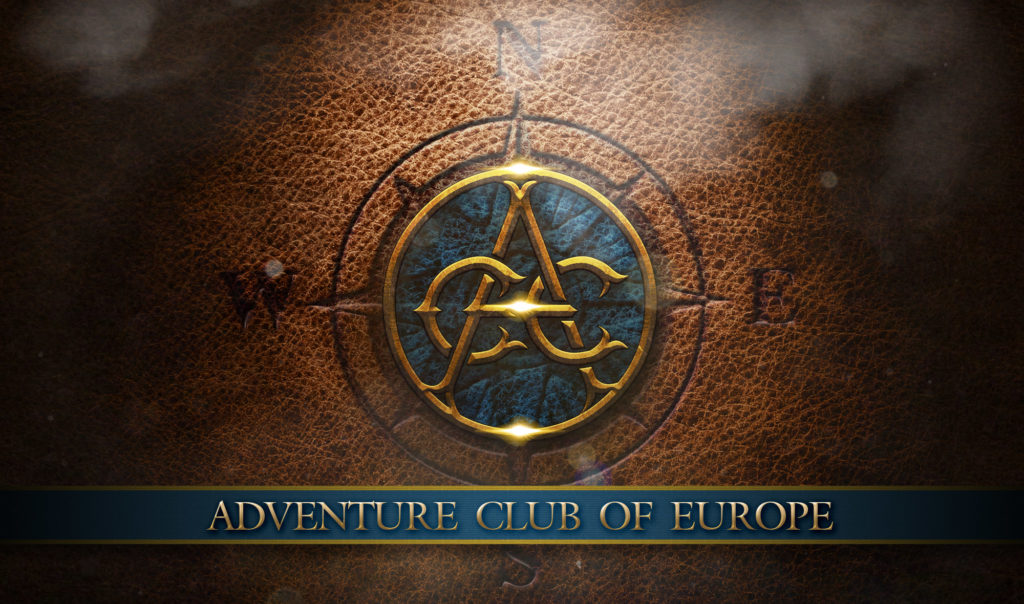 The Adventure Club of Europe celebrates their annual Summer Party at Europa-Park on 2nd June 2017. Over 300 guests and ACE members will attend the party and the inauguration of the Voletarium. Performances from stars from the music and entertainment world will make for an entertaining evening, presented by the president of the ACE, Johan Malus.
The highlight of the evening is the pre-premiere of Europe's largest Flying Theater, which is part of the Voletarium. The Voletarium was completely restored with the help of the Mack Bank and will be open to visitors to Europa-Park soon. It was the Eulenstein brothers' institute and place of work. The Eulenstein brothers executed the first manned flight with a steerable flying machine in 1825 – even before the Wright brothers.

#ACESommerfest #Voletarium